Current posts
2017 23rd Street Fire Memorial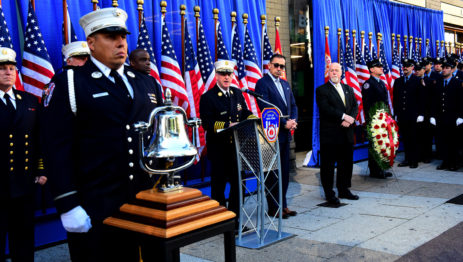 On Tuesday, October 17, Commission Nigro, Chief Leonard, Glenn Zagoren (VP NYSHFCA) FDNY members, family and friends gathered for a wreath-laying ceremony at 23rd Street between Broadway and Madison Ave, commemorating the 51st anniversary of the day that has come to be known within the Department as the "23rd Street Fire." 12 Firefighters made the Supreme Sacrifice, at what was at the time, the deadliest fire in Department history
NYSHFCA attends UFA Centennial Gala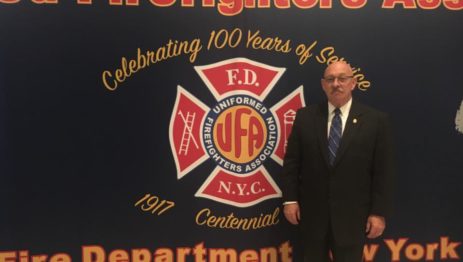 NYSHFCA President Michael Hill and Vice President Glenn Zagoren were invited guests at the UFA Centennial Gala. Congratulations to the UFA and the FDNY.
NYSHFCA Golf Outing 2017 – RAIN DATE – October 03, 2017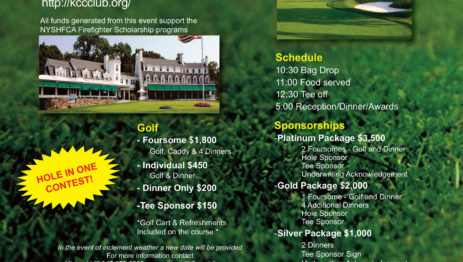 The rain date for the New York State Honorary Fire Chief golf outing at Knollwood Country Club is set for Tuesday October 3rd.
Please confirm that you and the rest of foursome will attend. If any golfers in your foursome can not play and someone else will take their place please send us the name of the person being replaced and the person filling in.
Breakfast will be severed at 10:30 am
The golf range and putting green will be open at 10:30 am
Tee time / shotgun will be at 12:30 pm.
Knollwood Country Club
200 Knollwood Rd Ext,
Elmsford, NY 10523
RESERVE NOW
New York State Honorary Fire Chiefs Association Presents 2016 Annual Scholarship Awards to FDNY members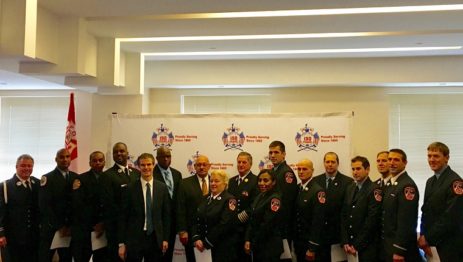 December 28, 2016
On Wednesday, December 28th, 2016, the New York State Honorary Fire Chiefs Association (NYSHFCA) presented the annual scholarship awards at FDNY headquarters.
15 FDNY members received a scholarship of $3,000 towards continuing their education.